Okanagan - Kids Shred Program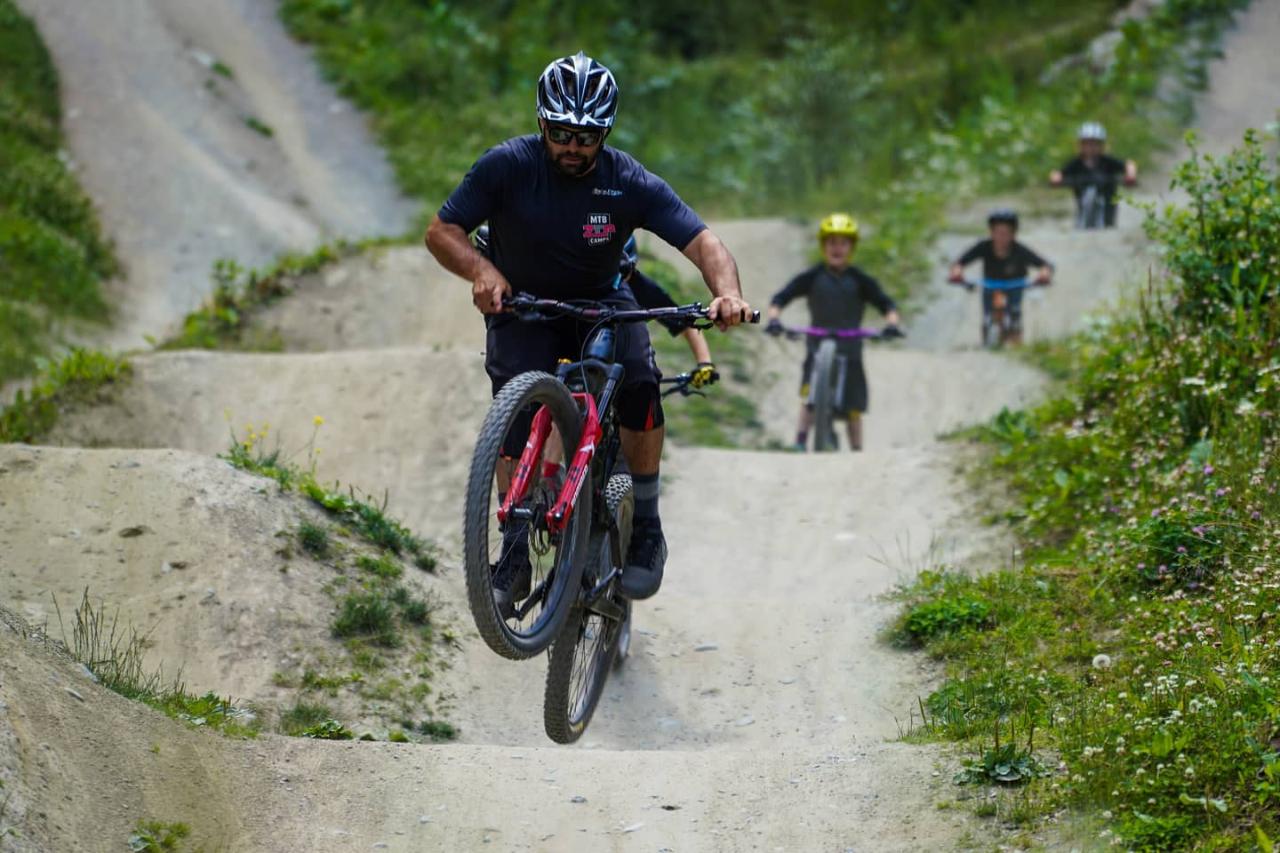 Duration: 29 Days (approx.)
Location: Kelowna
Product code: SHREDSF
The ZEP Kids Shred program includes four mornings of coaching, one day per week, from 9am - 12pm.
This program is best suited for kids who already mountain bike confidently and are comfortable on green and blue technical and flow mountain bike trails, as a minimum.
Coaching will take place on the awesome Crawford Trails (Myra-Bellevue Provincial Park) to provide the ultimate environment for safe progression and good times! If you can ride it on two wheels, we'll be there! Sessions will also include suspension set up and bike set up tips to get their bikes dialled.
Safety, fun and learning for the kids is our priority (in that order). Groups take regular rests to ensure physical and mental well-being, and ensure the kids finish each day pumped on their ZEP Bike Camp!
ZEP Coaches always maximize sessions for safety, risk management and skill progression, so kids can build the skills without the spills.
This program is catered to 8* to 12 year-olds who are already confident mountain biking on technical and flow trails… these kids want to shred!
*Kids must turn 8 by March 31st to enrol in the ZEP 2021 Kids Shred Programs
THE DETAILS:
One session per week 9am - 12pm
Choose between Wednesday or Saturdays, or both
Best suited for kids who already mountain bike confidently
Limited spaces available so sign up soon!
Small group sizes (max 5) for fun, safe, quality coaching
Groups will be pre-screened to ensure maximum compatibility to boost safety, fun and learning*
PMBIA Certified Coaches with PMBIA Kids Module Training
Recommended for kids who love mountain biking and are ready to progress their skills!
* Our goal is to ensure the best riding and learning experiences for these kids, by grouping them into as similar ability levels as possible; based on factors such as skill, balance, physical strength, interest, attitude and social skills. This is a mountain bike camp for kids who want to come to mountain bike camp! With limited spots available, be sure to sign up early to avoid missing out. ZEP Coaches will make the final decision with respect to which group each kid is place into.
2021 DATES & PRICING
WEDNESDAYS - August 11 - September 1
SATURDAYS - August 14 - September 4 or September 11 - October 2